Fiona Taylor is an up and coming composer for film and TV whose music has been used in BBC award-nominated radio documentaries, wildlife documentaries, and film. It strongly features the flute playing and orchestral colour that has been a passion all her life. She is a BBC Young Musician of the Year Finalist, and for a decade performed, toured and recorded as a flautist with London's top orchestras, including the London Symphony Orchestra, the Royal Philharmonic Orchestra and the London Philharmonic Orchestra. In London West End shows, she performed on multiple instruments including penny whistles, ethnic flutes and recorders. (She also enjoys recording with hurdy gurdy, piccolo and duduk.)
She gained a Music Degree from Clare College, Cambridge University, where she studied with composers Philip Grange and Robin Holloway, before completing a year of orchestral training at the Guildhall School of Music and Drama, London. More recently she completed her MA in Professional Media Composition at ThinkSpace Education, proud to achieve the accolade of being "the first student ever to get a distinction in every single module" (Guy Michelmore – Course Director).
She has always been fascinated by the power music has to connect with our emotions. Achieving an MA (distinction) in Music Therapy (from the University of the West of England) has led to a profound understanding and appreciation of the emotional effects of music, the ways specific musical elements can catalyse different emotional responses, and how music can support movement and emotion on screen. She trains professional orchestral musicians to use music therapeutically and is a conference speaker and blogger about emotion in music and film.
Credits include:
FISCH video (FISCH UK Charity, Gofisch – 2019)
Floodplain meadows – a 1 minute masterclass (Open University Floodplain Meadows Partnership – 2019)
Student Stories (ThinkSpace Education – 2019)
Eyes Wide Open (IMDB – 2018) (Paranoid Ghecko Productions, Dir Will Forrester)
The Wild Avon Project (Warehouse 51 Productions, for Avon Wildlife Trust)
Jon Ronson On, "Voices in the Head" (Series 6) (BBC Radio 4, for White Pebble Media) Nominated for a Mind Media Award.
Jon Ronson On, "Stories from the Ward" (Series 3) (BBC Radio 4, for Unique)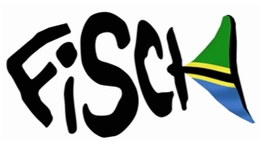 "As to Fiona's music specifically, one word. Great." — John Trefor, producer of Coast, BBC2.
"Just right for Radio and TV music … I love the acoustic sound and the mix of contemporary, folk and classical styles." — Laura Parfitt (producer for White Pebble Media).